The Lululemon Upload is live!
Last weeks posts: Push Your Pace Jacket Fit Review, The Lululemon Upload, Guest Fit Review.
This is another rather boring and very light upload. There are a few items that I'm interested in though, as always. The US got that gorgeous porcelain pink swiftly and I'm certain I would have ordered that one had Canada gotten it. I also really like the look of Stop Drop & Squat Tight in Boysenberry. An interesting thing about the Yin Poncho is that Canadian stores got it in a really gorgeous Mauvy pink today and I'm surprised it didn't upload in that color. I didn't try it on because I've learned the hard way about the jacket + poncho conundrum. If I where to purchase one though I'd hold out for that pink to upload, or check your stores for it. The So Merlot Aligns are very pretty as well. Worst most 'so extra' design of the year so far are the Reveal Tight Precision.
Did you order anything? Any try-ons of the new items to report?
Weightless Wunder Jacket
Weightless Wunder Vest
Reveal Tight Precision
She's wearing these shoes in case you are curious. I will post bellow as well.
Wah! I want this swiftly but it's US only.
Swiftly Tech LS – Porcelain Pink
Yin Poncho
Ms. K's photo of the new pink Yin Poncho in Canadian stores.

Wunder Under Crop Boysenberry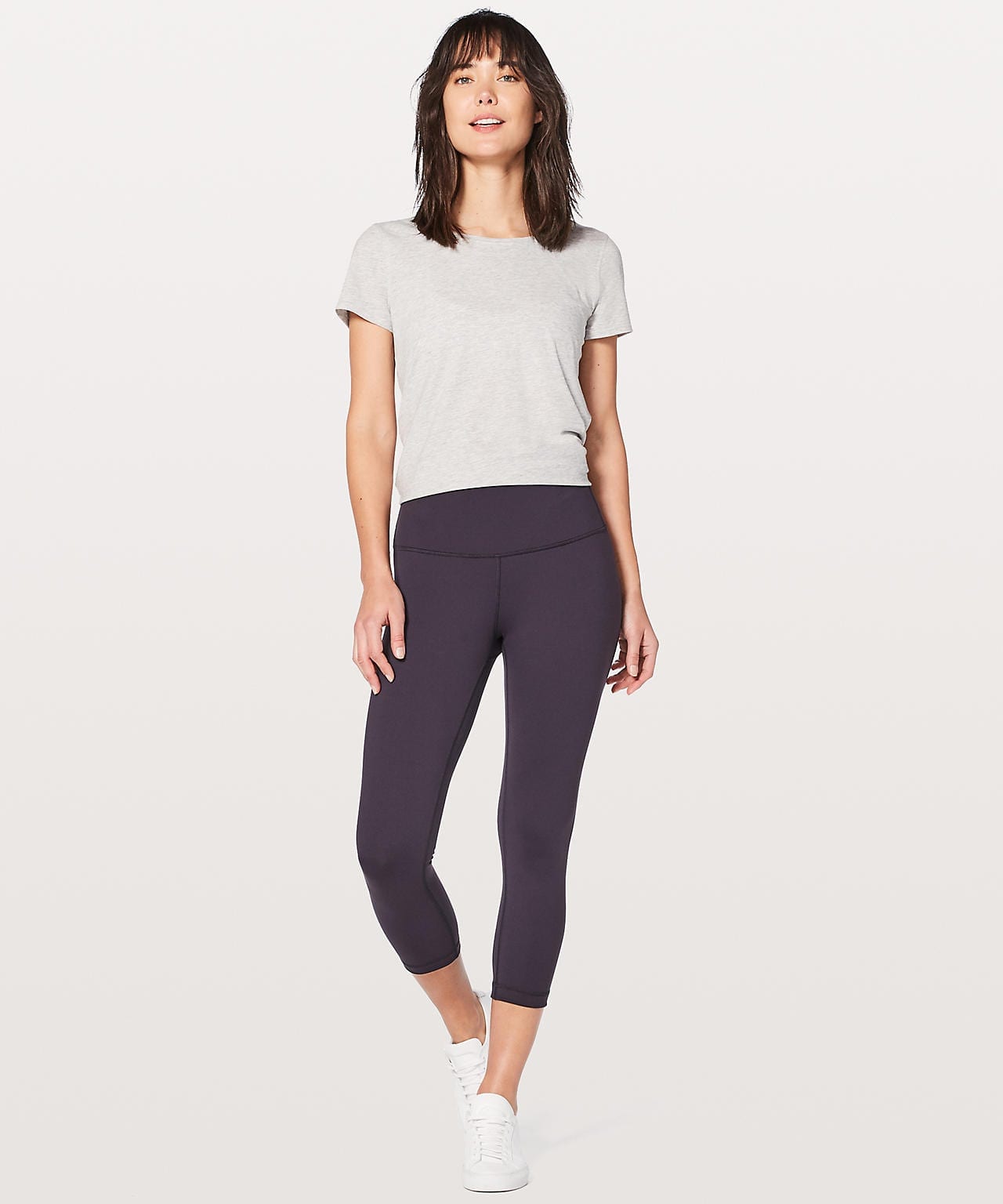 New material in this Split Out Hoodie called 'LuForme' I believe this is that cotton/polyester blend that is sweat wicking in the Stop Drop & Squat SS. I wish they would actually put in the fabric content under 'fabric' vs. the vague 'sweat wicking material'. Isn't every item they make varying degrees of 'sweat wicking?'. I want to know if it's polyester.
Split Out Hoodie
These tights are really cute and especially tempting in boysenberry (ban island for tights ??). Why are they online only though? that is so annoying because I am instantly suspicions when something is online only and retailers don't want me to experience this product in person, in store first. It's like they try to manage first impressions.
Stop Drop & Squat Tight
Stop Drop & Squat Crop
Faint Lavender Cool Racerback II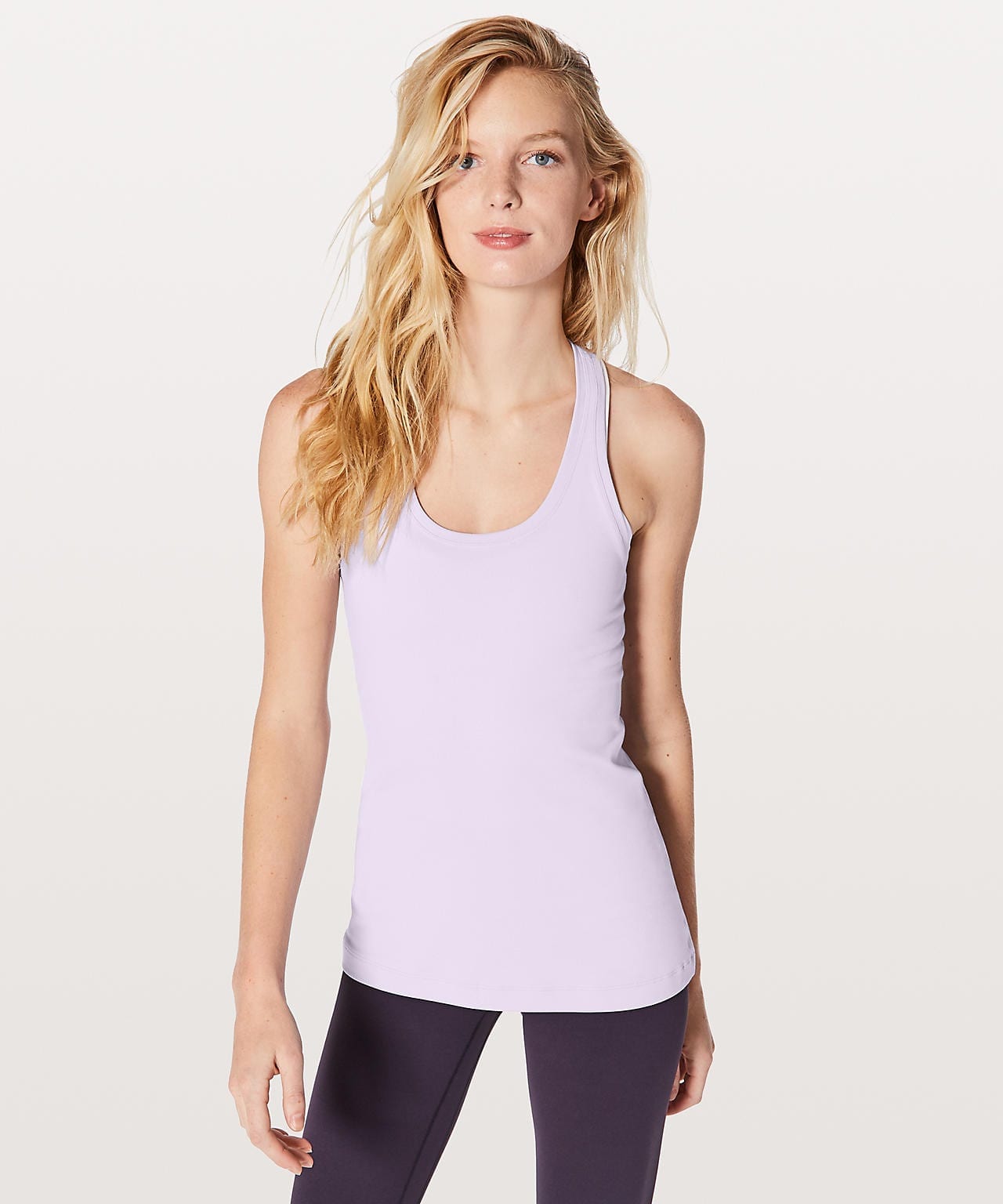 Before you take the plunge on trying out the Enlite Bra, you should check out the Victoria Secret version. The Angel Max Sports Bra is virtually the same bra and significantly cheaper. Here is my original post of the Angel Max Sports Bra.  That being said, I was no fan of the Enlite Bra when I tried it on last year.  Some people love it and swear by it so I'm glad they have a bra that fits and works for them. For me it was a bust (?).
Enlite Bra
Heathered Auburn Vinyasa Scarf
Shop Related Items


Cristina
Cristina founded The Sweat Edit in 2010. She lives with her husband, two daughters and two boston terrier fur daughters in Vancouver, BC. Cristina dabbles in many creative hobbies such as drawing, painting, and jewelry design which sometimes makes it's way here on the blog. Cristina enjoys various sweaty pursuits such as Peloton spin, olympic weightlifting and running.