Early upload today! Three different uploads in one actually; the Lululemon X SoulCycle capsule, the Lululemon Lunar New Year upload (covered that in my post last week so won't add it here, but it's available to the public now) and a mini regular upload. I'm excited about the Lululemon X SoulCycle Capsule. I just really love the overall aesthetic of the capsule and how it combines edgy with fun.
I've noticed Lululemon is doing a lot more branded fitness collaborations which is such a smart move. Branded fitness apparel is really huge in the retail community and anything that is SoulCycle, Peloton, Functional 45 etc etc. sells extremely well. Partnerships with these brands really put Lululemon in context with an affluent fitness oriented shopper who's attention many high end fitness brands are competing for.
I ordered this pair in the obsidian black because I have an undying love for splatter prints, and they are made of my favorite Lululemon material Everlux. They are way overpriced but because of the print + the neutral grey/black and because of the material I held my nose at the price.
Oooh I really love this one too. This is so motocross inspired with the articulated sleeve and the high collar. I have an Adidas sweatshirt that I'm obsessed with that is part of a motocross capsule and it has the exact same articulated arm and high crew neck collar. I may need to splurge on this.
To The Beat Crop 21″
lululemon X SoulCycle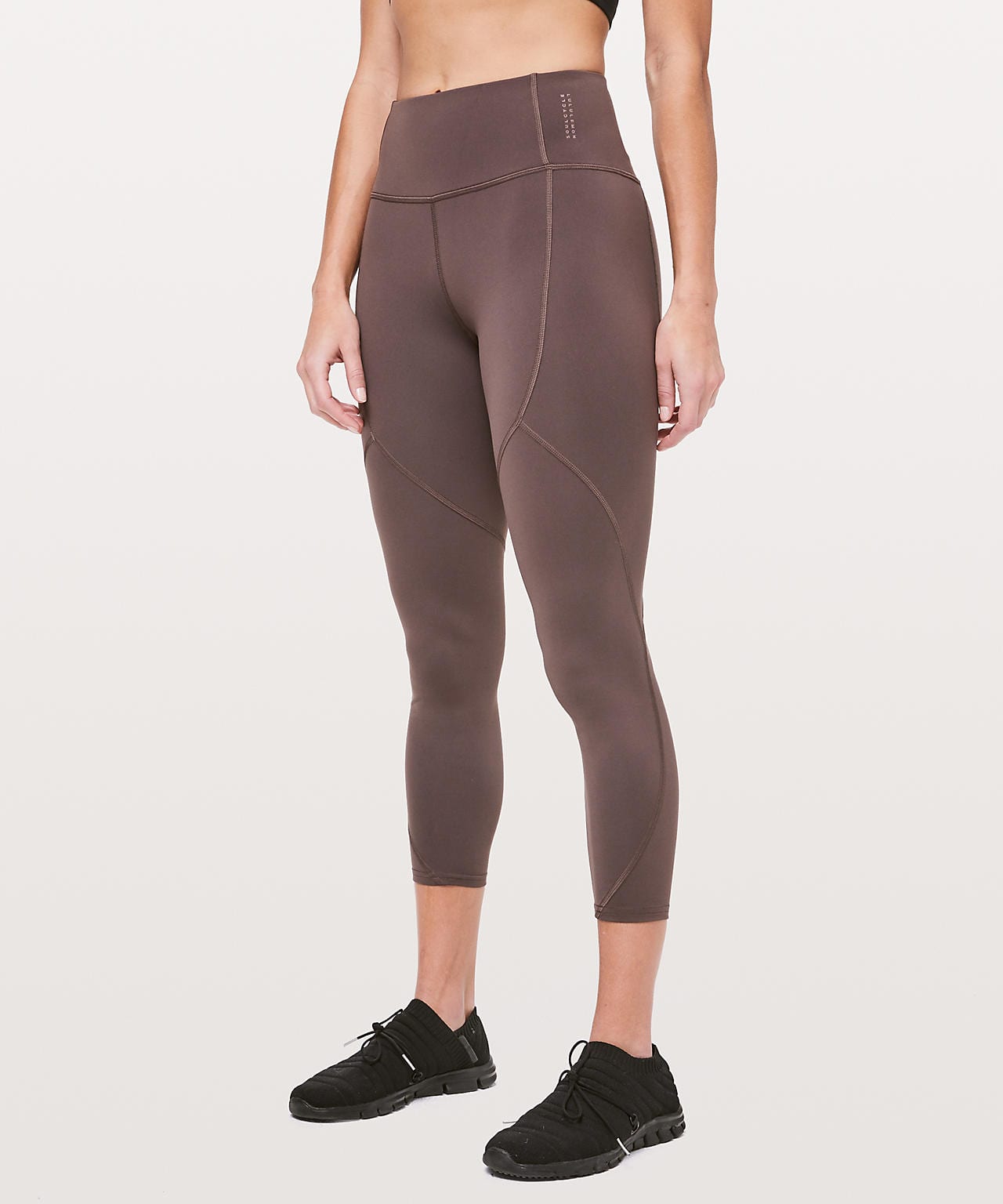 ---
Shop The Lululemon X SoulCycle Upload Here