Lululemon Upload! New Lululemon Drops
Lululemon Upload is live! Nothing for me today but I am wanting the City Trek Turtleneck in my size up. I ordered it in my size down last week when it was mistakenly uploaded and showing as 'sold out'. I realized that actually, I wanted it in a size up, not my TTS. TTS would have been fine but I think I want a loose fit in the middle. I just can't decide on the color I want.
This was a weirdly small upload with some strong 90's influence with the zip up wide-leg track pants, satin patchwork track jacket and track shorts. I love that trend but I prefer it from other brands. Lululemon to me is streamlined, modern, functional and feminine whereas some of these styles are a bit too street style/edgy for Lululemon.  This style needs iconic branding to be right. Also, the iconic brands I have in mind for this type of look is cheaper by a long shot for such a polarizing trend which you probably don't want to spend a fortune on. What do you guys think? 
Lululemon Upload
Size up in this one! TTS works, size up is better.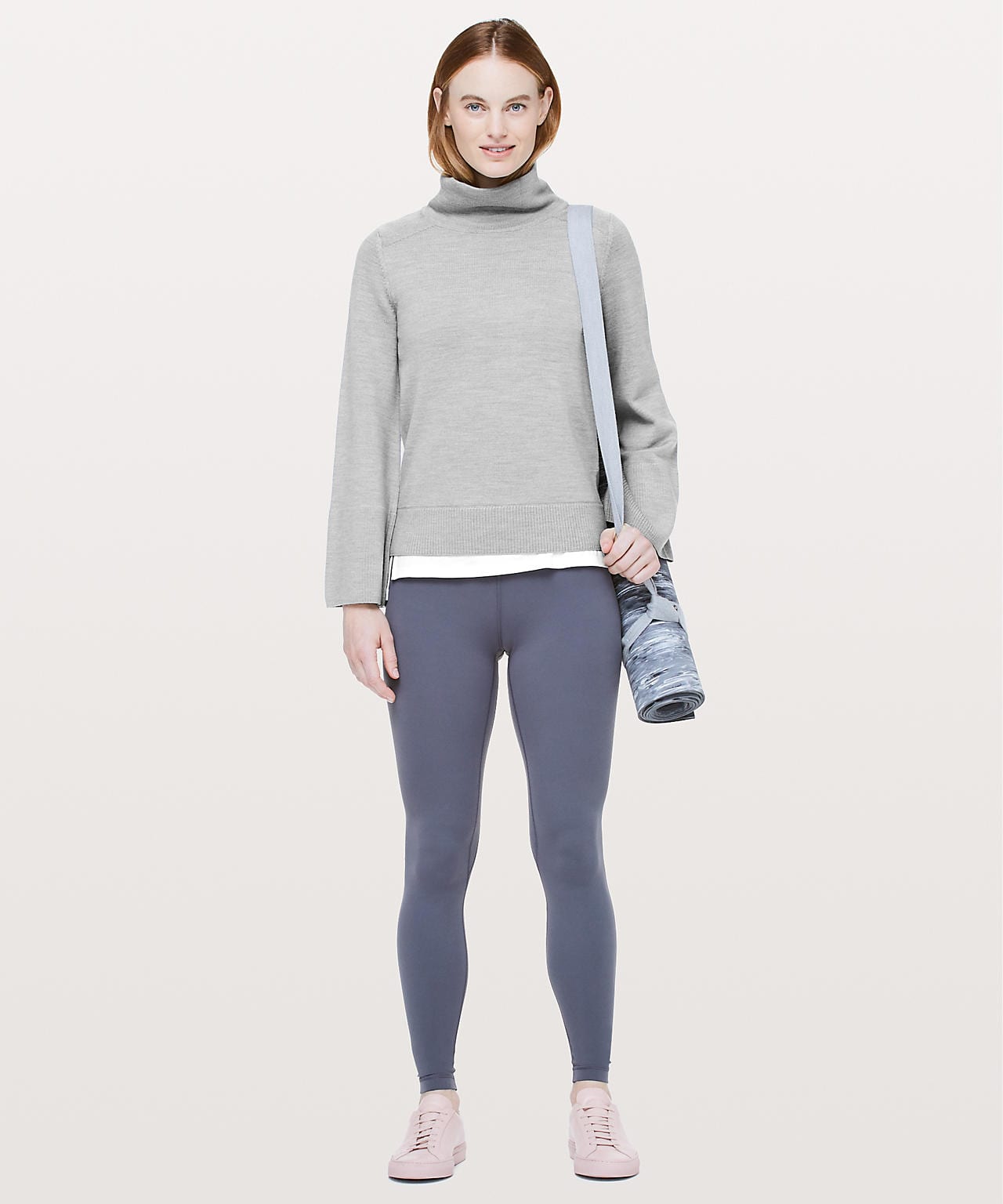 Lots of 90's sport influence this fall/winter. 

I'm really into 90's retro sport looks which is what this is, but I don't love this from Lululemon. I think I prefer to stick to the originals for this style. What do you guys think? 
See Also
I love this print. I was hoping for Fast & Free Crops in Flowerscent today. 
I really like this Deep Ivy color. 

Shop The Lululemon Upload Here
Shop The Lululemon Stylists Shoe Picks

Cristina
Cristina founded The Sweat Edit in 2010. She lives with her husband, two daughters and two boston terrier fur daughters in Vancouver, BC. Cristina dabbles in many creative hobbies such as drawing, painting, and jewelry design which sometimes makes it's way here on the blog. Cristina enjoys various sweaty pursuits such as Peloton spin, olympic weightlifting and running.