Lululemon Upload is live! Nothing for me today but I am wanting the City Trek Turtleneck in my size up. I ordered it in my size down last week when it was mistakenly uploaded and showing as 'sold out'. I realized that actually, I wanted it in a size up, not my TTS. TTS would have been fine but I think I want a loose fit in the middle. I just can't decide on the color I want.
This was a weirdly small upload with some strong 90's influence with the zip up wide-leg track pants, satin patchwork track jacket and track shorts. I love that trend but I prefer it from other brands. Lululemon to me is streamlined, modern, functional and feminine whereas some of these styles are a bit too street style/edgy for Lululemon.  This style needs iconic branding to be right. Also, the iconic brands I have in mind for this type of look is cheaper by a long shot for such a polarizing trend which you probably don't want to spend a fortune on. What do you guys think? 
Lululemon Upload
Size up in this one! TTS works, size up is better. 
[show_lookbook_widget id="402584″]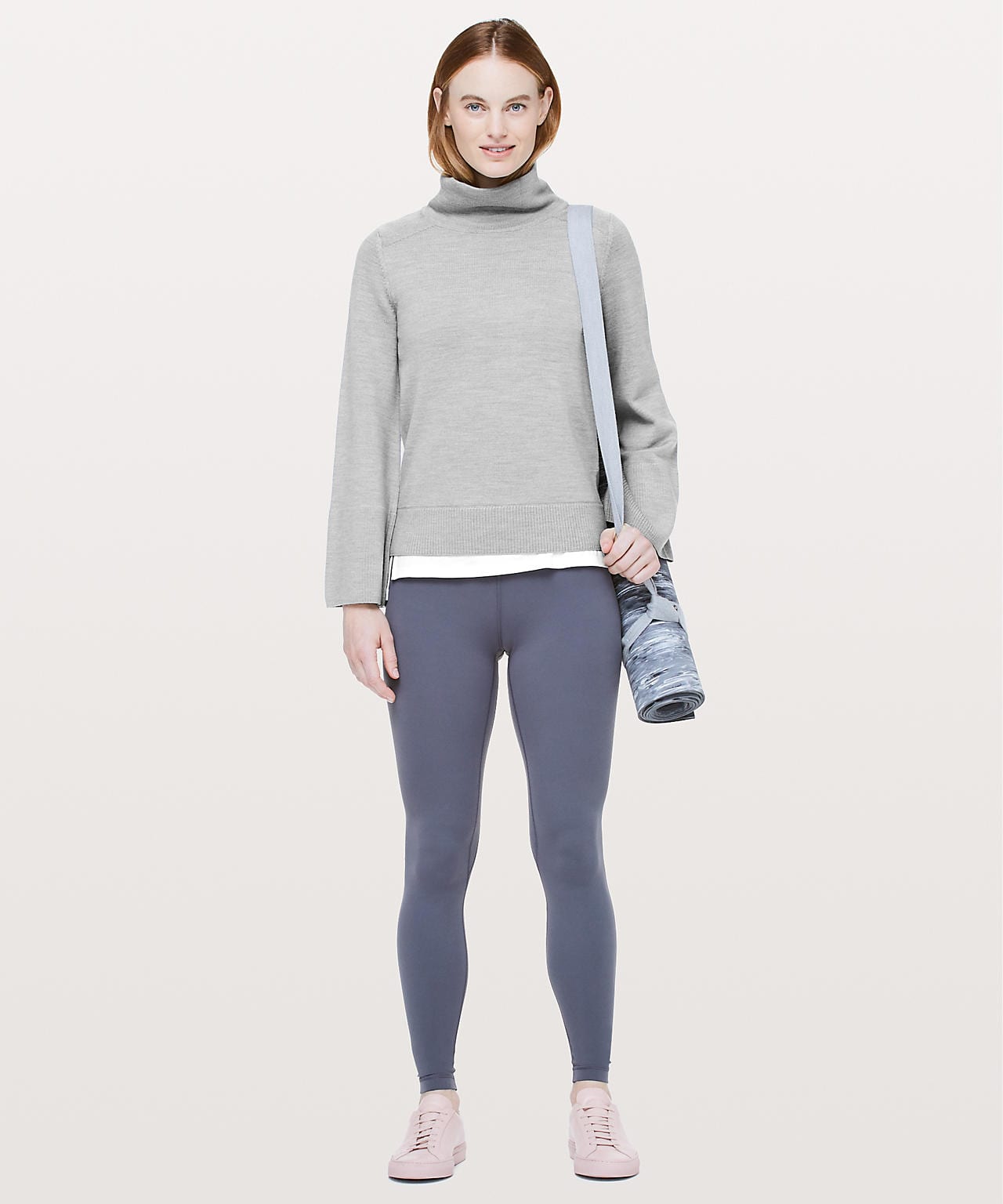 [show_lookbook_widget id="402586″]
Lots of 90's sport influence this fall/winter. 
[show_lookbook_widget id="402587″]
I'm really into 90's retro sport looks which is what this is, but I don't love this from Lululemon. I think I prefer to stick to the originals for this style. What do you guys think? 
I love this print. I was hoping for Fast & Free Crops in Flowerscent today. 
I really like this Deep Ivy color. 
[show_lookbook_widget id="402598″]
Shop The Lululemon Upload Here
Shop The Lululemon Stylists Shoe Picks
[show_lookbook_widget id="402571″]